0000-00-00
Record Variable Data
Record Product Non-conformances with ATS Inspect.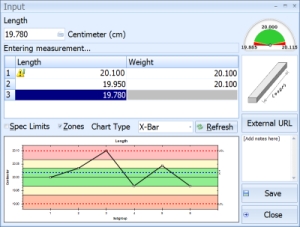 A Flexible Solution
With ATS Inspect you can collect variable data on portable devices as well as stationary PC workstations. The ability to enter measurements anywhere means that data can be instantly saved to the database for real-time alerts and reports.
ATS Inspect can fulfill the needs of any industry. Your entire plant can record data onto a single database while allowing you to personalize every station as needs dictate.
Total Integration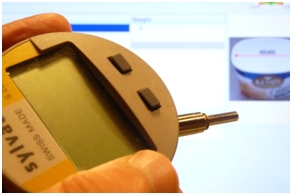 If you're already taking measurements using electronic devices you can easily link them to ATS Inspect using serial and USB connections.
The operator can enter measurements both manually and automatically in the same data set, saving time and preventing human error.
See the Results
The data entered can be viewed in real-time by anyone - from the operator entering the information on the production line to the management team reviewing the numbers in another country.

Making Savings
The financial benefits of ATS Inspect come from many sources:
Labor and time saved by entering information directly into the database
Earlier detection of out-of-control trends
Reduction in rework and scrap
Better quality productsent to the customer
Contact us if you're looking for a new variable data solution at your plant.