0000-00-00
Eliminate Defects and Reduce the Cost of Quality
ATS Inspect
is a product quality inspection solution that will reduce the costs associated with scrap, rework, warranty claims and production bottlenecks in many different fields of manufacturing. Working in unison with your existing systems it will raise the quality of the manufacturing process and the final product.

The graph shown above is a real example taken from a customer over a two year period during which ATS Inspect was implemented. It shows the total number of defects discovered on all products inspected in the QDC area by month.
Immediately after the implementation of ATS Inspect you can see a slight increase in the number of defects found as the improved inspection processes led to more thorough checks.
As ATS Inspect analysed the defects and enabled manufacturing processes to be improved there was a long and gradual reduction in defects. In fact there was
a defect reduction of over 84%
in
less then 2 years
.
Where and How you can Decrease Scrap
Automated analysis after defect mapping (collection) allows you to find the root cause and make the right decisions in order to reduce production defects significantly.
Defect mapping and analysis can be performed by ATS Inspect in manufacturing, casting, foundry, paint, stamping, assembly, welding, visual inspection, or in any other process where defect reduction and cost savings can be made.
Implement Scrap Reduction Best Practices from our Customers
With ATS Inspect you get the a scrap reduction solution that has built-in best practice from best-in-class companies including :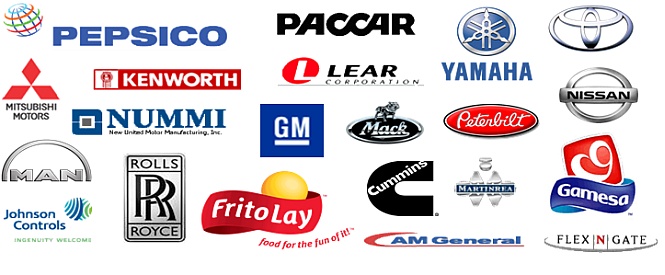 How ATS Inspect works