0000-00-00
Manufacturing Quality Alerts
Keep your entire plant informed about the current state of your product quality and immediately alert key personnel when quality issues arise.
Whether it's a regular update or a quality issue alert, ATS Inspect will be able to let the right people know right away via e-mail and static display devices, such as message boards and overhead monitors.
Alerting the Right People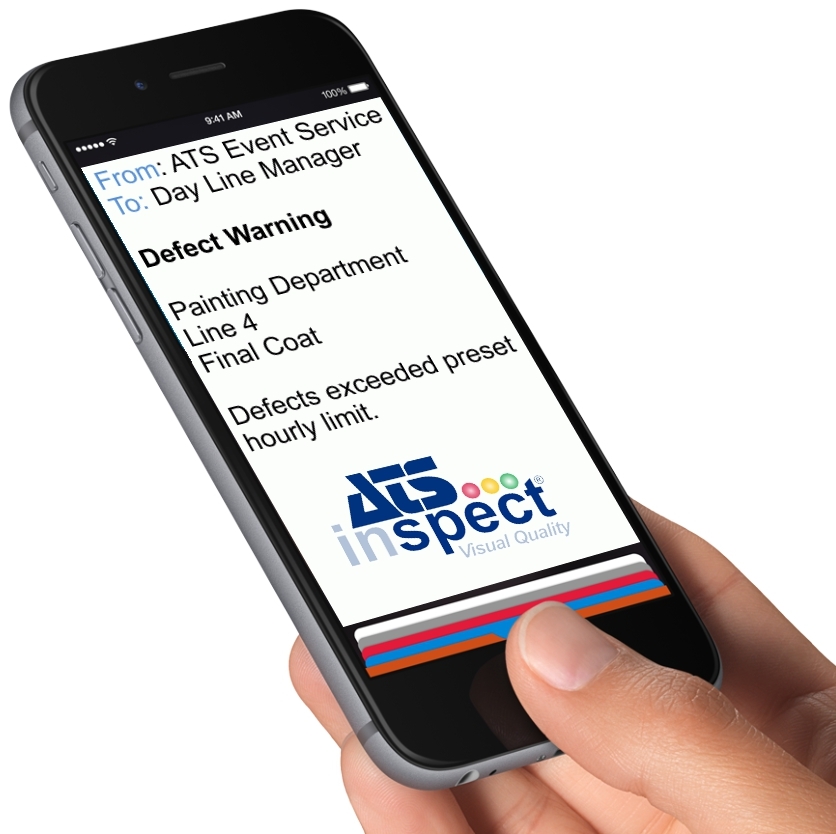 Wherever your maintenance team are they'll be informed the moment an issue occurs with a message to their smart phone. Real-time status updates allow them to plan their work in the most optimum way possible.
ATS Inspect can generate instant alerts and regular reports for a wide variety of issues including the following:
Quality thresholds
Production thresholds
Critical defects
Quality statuses
Production statuses
Scheduled events
Instant Feedback to Defect Source
ATS Inspect sends quality data to Andon displays above the production line so that everyone knows the current situation. When product quality issues arise making the information instantly available to operators at the source of the issue means that they'll be able to take corrective actions to prevent further defects from occurring.
An Informed Plant
Line leaders and managers follow product quality trends on overhead displays. This allows them to foresee quality issues, redirect maintenance resources where necessary and keep production working at maximum efficiency.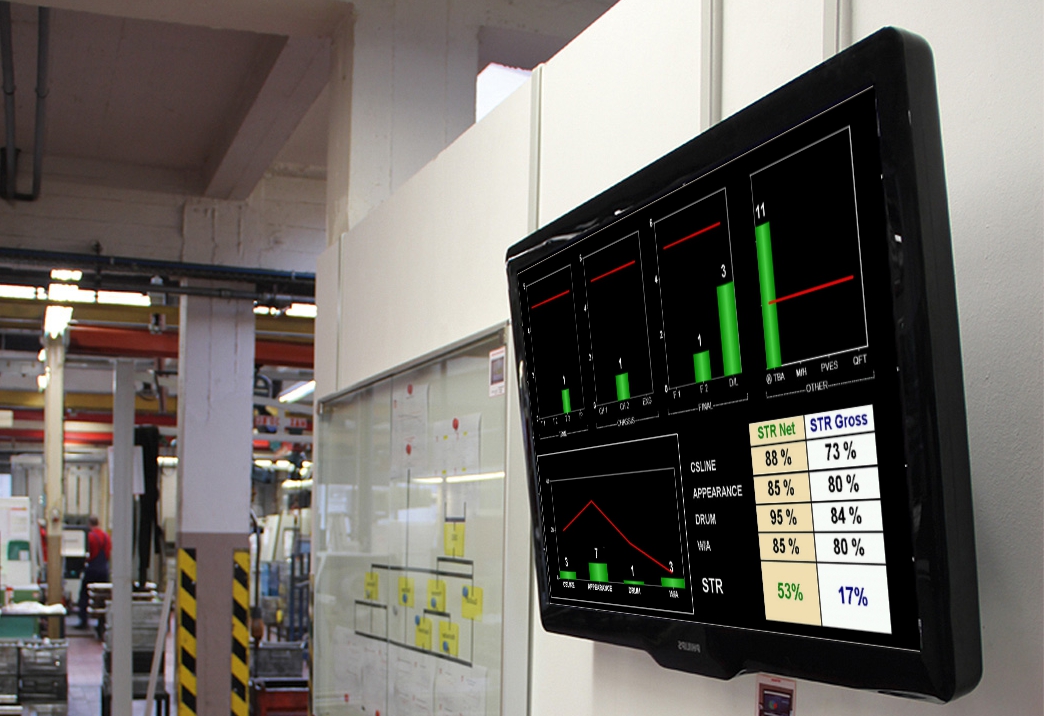 Get Your Free Trial of ATS Inspect!