0000-00-00
Toyota Place New Order in Malaysia for Quality Inspection Software
ATS is happy to announce that their Quality Inspection Software, ATS Inspect, will soon be helping to maintain high production standards at Toyota in Malaysia.
Toyota Malaysia use a Final Line system where the entire production process of building and combining the body, chassis and trim all happens on one line. This means that from start to finish the vehicle will never leave the line. This type of arrangement relies on extremely high right-first-time as any repairs and rework that cannot be carried out in-line may delay the rest of its build process. The plant is producing six models of vehicle spread over three production lines (pickup trucks, cars and vans). There is also a surface line where the appearance of the car is checked over and a functional line where various tests are carried out, such as suspension, brake, shower and wheel alignment. As each vehicle passes along one of the production lines any discovered defects are entered into the line card which accompanies it. An ATS Inspect station is at the end of each line and it's at this point at which the defect data is copied into the system from the line card. Once this data is in the system it can be fed back to the point of origin where the defect occurred which will allow corrective measures to be carried out straight away.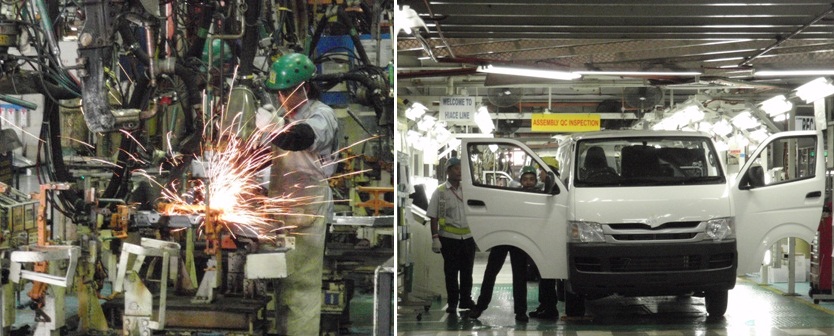 ATS Inspect will allow Toyota Malaysia to analyse their defect data both in the short term and long term. Not only will they have an overview of any defects found on an individual vehicle but they'll also be able to see any trends that emerge over days, weeks and months. Having this versatile visualisation will allow them to better target resources to ensure that each vehicle leaves their plant with zero defects.