2014-08-11
Sarıgözoğlu place order for ATS Inspect - Quality Inspection Software in Turkey
A new order has been placed by Sarıgözoğlu for our Quality Inspection Software, ATS Inspect.
Sarıgözoğlu is a tier 1 stamping company working within the automotive industry in Turkey. Collaborating closely with them on site, a wireless data collection system will be created in conjunction with the measurement of hole positions whilst also performing gap and flush analysis on two of their design fixtures. This will enable a cable-free system which will increase the speed of measurement routines and produce a safer, clutter-free working environment.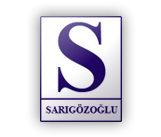 The variable data, collected using high-accuracy probes, will be recorded and collated using ATS Inspect VDC Software. Reports will then be automatically generated through ATS Reporting Services. Carrying out these tests at an early stage of the process means that issues will be caught and rectified before they become critical, saving time and money further down the line. ATS continues to expand its presence in the manufacturing industry in Turkey as more and more people start to see the benefits of our quality control software – but it doesn't end with the software. ATS's support services, including installation, configuration, training and consultancy, mean that customers can be sure they're getting the most out of all of their quality control data collection and reporting systems.