2014-05-28
Yamaha Reap Benefits of Cutting Edge Quality Control
Yamaha are using ATS Inspect, Quality Inspection Software, on four of their product lines in the USA at their Newnan plant in Georgia.
They employ over 1000 people in their facility, manufacturing four recreational product lines including golf cars, commercial All Terrain Vehicles (ATVs), military ATVs, and personal watercraft. Production in the US is carried out with close cooperation with their counterparts in Japan, particularly where part validation is concerned. The name Yamaha is synonymous with high quality and that hasn't happened by accident. They consistently strive to ensure that the customer receives their product in perfect condition, exactly as ordered.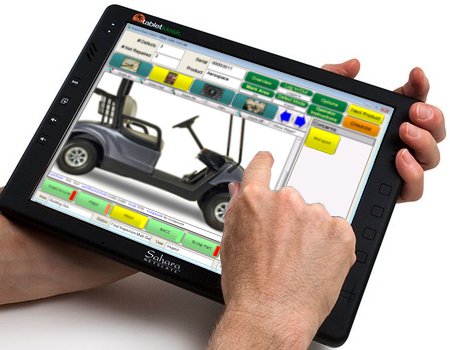 This is where ATS Inspect was able to make the difference. ATS Inspect doesn't simply guarantee high quality - it increases quality while reducing costs:
Guiding operators through a step-by-step inspection process ensures that nothing is missed and inspections aren't duplicated.
Line managers are automatically alerted of repeated defects and negative trends so that problems are caught early.
This has the knock-on effect of reducing re-work and scrap costs.
Higher customer satisfaction means a reduction in costly warranty claims.
Due to the success of ATS Inspect at the Newnan plant Yamaha are now looking at how it can be incorporated into their quality control systems at other plants around the world.
Download brochure