0000-00-00
New Features in ATS Inspect 5.4.1
Download in PDF format
Custom Unit Information
Data collection and reporting have now been enhanced by the use of custom unit information. For example, you can add a variable to the units named Inspection Stage which would relate to the current location of the unit within the inspection process. The variable can then be used in the following ways:
Unit Lists
Display custom unit information in the unit lists when using Data Collect and Auditor. The unit lists allow the operator to select a unit to be inspected. The operator can sort the list using the custom field to quickly locate and select the required unit. This modification affects the Unit List and Unit List - Audit screens, as well as the Unit List control in the Main and Main - Audit screens.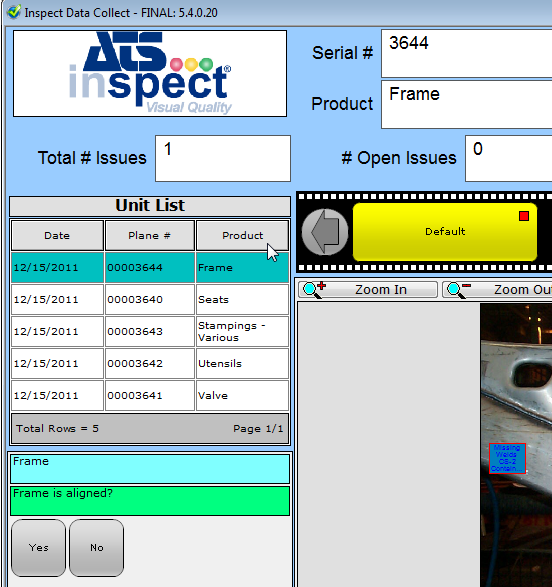 Custom Info Field
This control (available in the Main and Main - Audit screens) will display custom data related to the unit.

Reporting Filter
Custom unit information can be added as a filter in Reporting.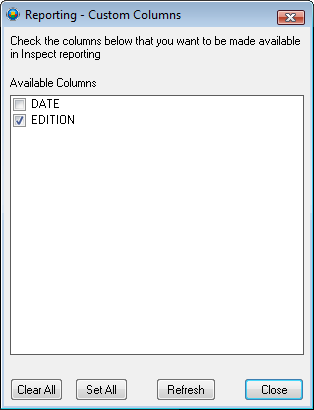 Import and Export Forms
Form Composer forms can now be exported and imported individually as files, allowing them to be copied and transferred between systems.