0000-00-00
Food Industry: Live Quality Management
With costs of raw materials way up and purchasing power down, ATS provides much needed quality inspection software to keep you from getting squeezed in the middle.
We have a proud history of wringing bigger profits out of food and beverage manufacturing operations. Not only can you be confident that your processes are in check and driving greater efficiencies, you can pass the data along to other manufacturing, assembly and management areas that can continue to extract value.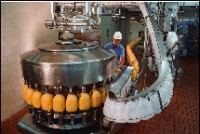 The Ideal Solution for Quality Management
ATS Inspect attribute data collection software is designed to reduce the costs associated with waste, rework, warranty claims and production bottlenecks. Inspect is the ideal tool for collecting, analyzing and reporting quality data in applications where product quality information is critical.
Easy-to-Use Interface
An easy-to-use operator interface is one of Inspect's principal strengths. Inspect software displays digital images of the part or assembly to be inspected and uses simple touch screen tools to identify and evaluate non-conformances. Visual non-conformance identification and control is as easy as touching the screen.
Non-conformances can be found, flagged and a record sent to rework in a few seconds, and automated network routing for rework is also available.
Configurable for Any Application
Inspect software is easily configurable for any application where collection and characterization of product non-conformances is required. Data collection can be done at stand-alone workstations or using mobile data collectors.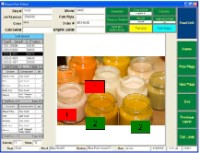 Data is stored in a SQL database for immediate access from any web browser via a Reporting Module. The reporting software includes a wide range of non-conformance reporting tools. There is also an optional interface to e-mail, paging and other electronic notification tools.
Eliminate Paper Checklists
ATS Inspect's
Data Collect Module
now includes computerized checklists to record issues and to make sure all required visual checks have been completed. This eliminates paper checklists and the difficulty of preserving, retrieving and using checklist data for later review and analysis.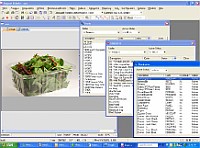 Real-time data collection drives the Inspect system. Fast, flexible and reliable input makes operators and inspectors productive and open to using the system. Inspect makes it all happen immediately with a choice of keyboard, mouse or touch screen input. The Inspect system accommodates both visual and functional data entry. Digital photos can be captured and stored in the Data Collect module and CAD drawings can be imported and included in inspection screens for non-conformance location accuracy.
The zoom and scroll functions allow easy viewing of images that are larger than the displayed view. Operators can quickly apply the same concern to multiple locations on a defective item. This increases the speed of multiple concern identification, decreases throughput time and moves parts to repair stations more quickly.
Easy Configuration and Setup
The ATS Inspect
Administration Module
organizes and controls the configuration of the system. This includes product and view setup, station setup, parts, locations, non-conformances and other product related items. Most system features are user-configurable, and drag and drop operation speeds overall configuration. The ability to import images and associate them with specific products makes fast work of setting up your inspections. The Admin Module is also used to create checklist questions and assign them to workstations.
Multiple language sets are available. A user-configurable data file allows the language displayed at each station to be tied to user identification, so that employees who speak different languages can operate efficiently throughout a facility. You can also set up user/group security to identify personnel who can enter and edit data.
Customize Workstations and Platforms
You can design custom screen layouts for inspection and repair stations using the Inspect
Layout Manager
module This includes moving, resizing and removing different controls (such as buttons, image selection and labels), selecting image boundaries and defining actions based on user interaction.
This flexibility also lets you use different data collection platforms as need dictates in your facility, including desktops, laptops and mobile devices. You have the option to choose any platform and design appropriate input screens for the entire system. The Inspect system contains many screen "layouts," such as the Main Screen, the Defect Screen and the Repair Screen. The collection of screens that a particular inspection station uses is called a template. Custom templates may be created for each inspection and repair station using Layout Manager.
View Reports Online
ATS Inspect's Reporting Module allows real-time quality data to be viewed in various charts with the ability to export reports to Excel spreadsheets. Internet support includes browser-based reporting for Microsoft Internet Explorer running on secure connections. Outside suppliers can view quality and production data online for the parts they supply.
Reports can be generated for each product tracked in the system, and can be based on factors such as serial number, date, time, production area or cell, historical quality data, operator/inspector, non-conformance type, severity /rank, repair status and current location. Report settings can be personalized for each user.
Over 70 pre-defined charts include:
Trend charts, line, bar, 3D and 2D
Combination trend, multiple series bar and/or line
X-bar, R-chart, P-chart and U-chart
Instant Event Notification
The
Event Service
Module lets you instantly inform personnel of the current state of quality throughout the production facility and off-site.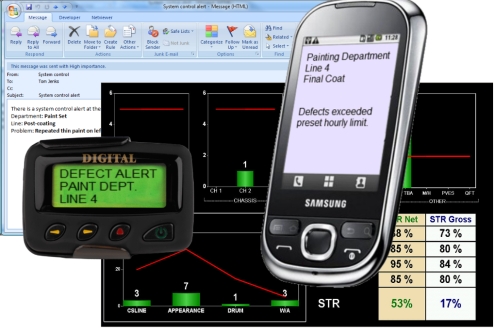 Inspect utilizes a messaging service that conveys information via pagers, e-mail and static display devices, such as message boards and overhead monitors. The Event Service function can be configured to send out information-based or exception-based events or routing schedule occurrences.
Criteria for event messaging is user defined and may include:
Quality threshold
Production threshold
Critical non-conformance
Quality status
Production status
See the Cost of Quality
You know that Inspect delivers information on the quality of your products. But what about the cost of quality? The Inspect Costing Module augments the Inspect package by allowing you to see the cost of quality. You can calculate the repair cost of each product or how much labor and material cost is tied up on the plant floor at a given time. For any given part, location, defect or type of repair, the costing module can calculate:
Parts to be replaced
Time to repair
Material costs
Supply costs
Labor costs
The Costing Module can also track component part numbers, enabling tracking of non-conformances to suppliers. Vendor address and contact information is stored for reference. Using the Event Service Module, paging and e-mail notification can be triggered based on user-defined quality thresholds. You can even page, e-mail or fax vendors or give them direct access to their real-time information via an internet browser.
Other Features
Inspect software includes an XML Comm Server interface. This interface gives Inspect the capability of importing XML data from external systems. Also included is OPC Server service to publish key inspect data, such as concerns, repairs, inspections and tracking information. This allows connected OPC clients to capture and process Inspect information.
A standalone Data Importer function lets users import parts, locations, concerns, details, repair types and product data directly from an Excel spreadsheet into the Inspect database. The Data Importer eliminates the need for manual data entry of information already stored in other databases or files. This feature supports all standard versions of Excel, and data imported from the spreadsheet can be previewed before being used in the Inspect application.
The Multi-Session function allows the system administrator to enable two Inspect Data Collect sessions to run on the same workstation. When Multi-Session is enabled, inspectors with different responsibilities can share a station. In addition, stations where Multi-Session is enabled are available as a backup should another station fail.
Key Points
Reduces costs
Easy-to-use operator interface
Uses SQL database
Configurable for many different applications
Real-time attribute data collection
Easily integrates with other manufacturing systems
Eliminates paper checklists