0000-00-00
Product Quality Inspection Using 3D CAD Models
ATS Inspect gets you up and running with your visual inspections in no time at all by allowing you to import your existing CAD models and enter defects directly onto them.
Fast Configuration
The name and ID of each and every component within the model can be imported into ATS Inspect. The components can then be associated to defects and repairs that can be assigned during the inspection process.
Faster Visual Inspections
When you need to add a defect you can smoothly rotate the model, using a mouse or touch-screen, zoom in to the required area and assign the defect.
Bookmarking key positions allows you to quickly rotate and zoom to your most frequently used locations so you can move through your inspection quickly and efficiently.
Using a CAD approach means that nothing is hidden. Just as in the real world, you can outer components to view the components hidden underneath.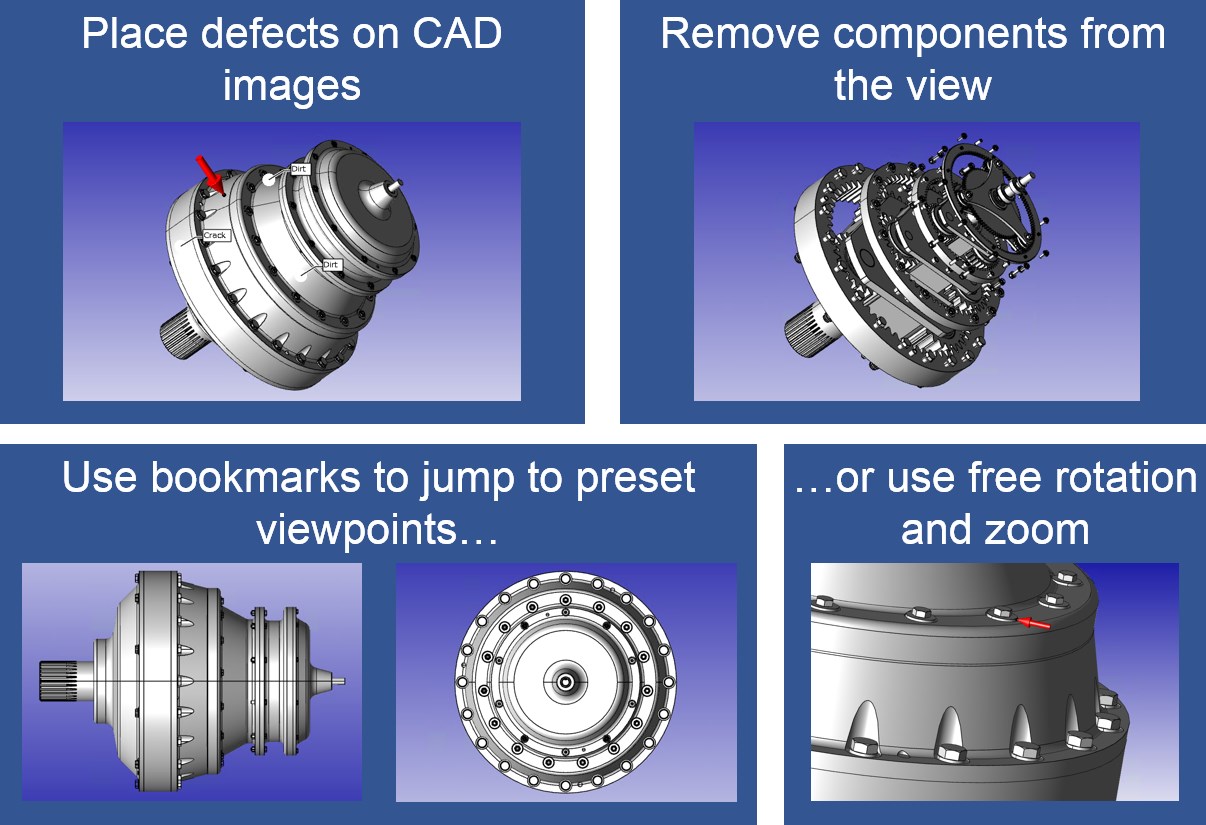 Get Your Free Trial of ATS Inspect!